About Me
For over 30 years Rick Taliesin has traveled the globe entertaining audiences with his slight of hand skills and spectacular magical performances. Rick's passion for this ancient art has led him to study and perform his craft with some of the best magicians in the world. From stage illusions to close up miracles, Rick Taliesin's magic is a fine tuned mix of amazing feats of illusion and Celtic myth.
Rick Taliesin was born in 1971 in San Antonio, Texas. His first time on stage was at the age of four at a children's talent contest. Rick's act wasn't magic but singing. He didn't win the contest but received his first standing ovation from a sold out theatre of 2400 spectators. By the age of 18 Rick had discovered the art of magic and it quickly became clear to him that magic would be his passion for the rest of his life. Rick began to study slight of hand and magic history while attending college. For the next several years Rick performed at private parties, libraries, and local events. While attending the University of Oxford, Rick performed all over Europe developing his skills as a stage performer and slight of hand artist. In 1994 Rick graduated from the University of Texas at Austin with a bachelors degree in Radio/Television/Film and studied Arthurian Literature at Brasenose College, University of Oxford. In addition to performing, Rick is an Emmy(R) award winning television director in Atlanta, GA. He has directed various types of television programs for a major international television network over the last 25 years. As a film producer Rick worked as Co-Exectuvie Producer for the award winning documentary film Magicians: Life in the Impossible which had a wide international release in the fall of 2016. Magicians: Life in the Impossible streamed on Netflix worldwide for 2 years but can now be seen on iTunes, Amazon, Vudu, Youtube, and Google Playstation. Apart from his work in television and film, Rick has contributed to the Atlanta theater community having served on the board of directors of the Atlanta Shakespeare Company (2012-2018) and the board of directors of the Weird Sisters Theatre Project (2012-2019).
Rick Taliesin has performed in over 9 countries around the world and has been featured on stages from the Tabernacle entertainment complex in Atlanta to the Lilla Cockrell Theatre in San Antonio. In 2011 Rick debuted his act at the world famous Las Vegas Wonderground nightclub in Las Vegas. He has performed for celebrities such as pop singer Willa Ford and actor Emmanuel Lewis. In 2009 Rick Taliesin was hired as a performer and magic consultant for a international television commercial campaign. As a result of these television performances, his magic has been featured in television commercials in over 20 countries around the world. In the summer of 2012 Rick embarked on a multi-city performance tour of Indonesia where his show made national and international headlines.
Rick Taliesin is a long time student of the McBride Magic and Mystery School and has developed his stage show under the direction of superstar magicians Jeff McBride and Eugene Burger. Rick Taliesin's magic reminds us that in an age of endless information at our disposal, our lives are still filled with mystery. The magic awakens us to an alternate reality and shows us that something else is possible.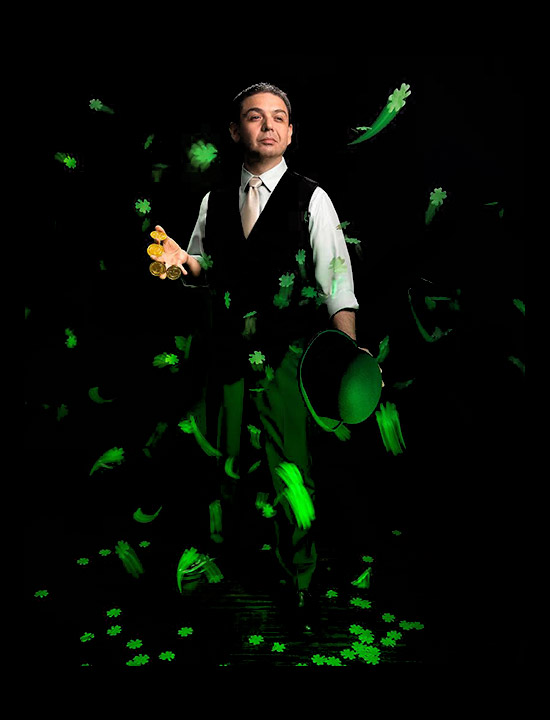 The Magic
The Magic of Rick Taliesin Parlor Show
This exciting show features incredible slight of hand magic and fantastic illusions! Rick Taliesin weaves his magic with Celtic myths and legends.
The Magic of Rick Taliesin Close-up Show
Close-up miracles right in front of your eyes! Get ready for an intimate magical experience that you won't soon forget.
Walk Around Close-up Magic
A great idea for large events where Rick Taliesin will amaze your guests with close up miracles.
---
Awards & Distinctions
Member of the International Brotherhood of Magicians

Co-Executive Producer of the award winning documentary Magicians: Life in the Impossible

Semi-Finalist CNN Search 2003

McBride Magic and Mystery School 2004-2021 Las Vegas, NV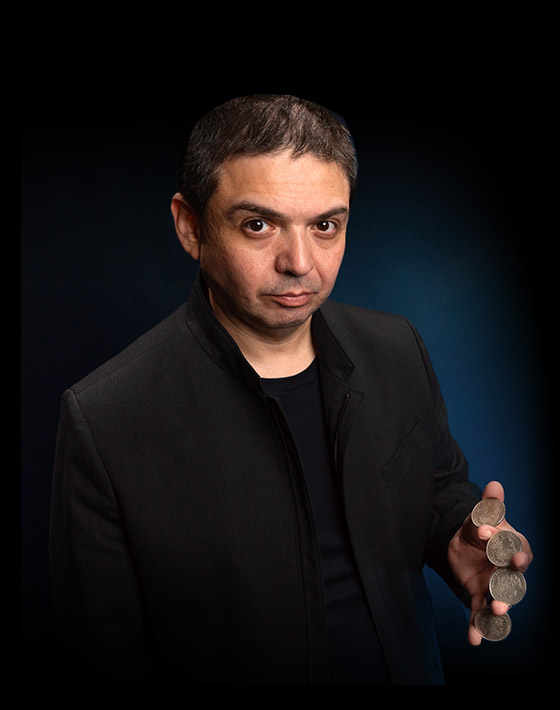 Previous Venues
Alameda Theatre - San Antonio, TX

The Oxford Union - University of Oxford, Oxford, England

Michael C. Carlos Museum - Emory University, Atlanta, GA

The Tabernacle - Atlanta, GA

Lila Cockrell Theatre - San Antonio, TX

Las Vegas Wonderground - Las Vegas, NV
---
Clients
Cable News Network (CNN)

City of Atlanta

Borders Bookstores

Post Properties

Cobb County Parks and Recreation

Carvel Ice Cream

City of Lawrenceville